Become a Resilience Facilitator Leader!
In the Bamboo Resilience-Circle-Training developed by Ella Gabriele Amann and the diagnostic with SIZE Process®, we describe key characteristics that help teams and their Leaders in dealing with crises, problems and stress. We use the bamboo resilience principle to cultivate more creativity and health at work. The bamboo has always stood for a successful strategy for dealing with turbulent times: Bending with the wind instead of breaking. The bamboo allows mobility and flexibility, at the same time, it is also deeply rooted, stable and steadfast.
how to be prepared for the unknown,
be flexible and adaptable,
dealing with stresses and strains in a variety of ways,
reacting with ease and emerging from crisis empowered and
acting even more effectively.
We show in our resilience training why the issue of health promotion is becoming a top priority and how to activate the themes of resilience and health promotion in everyday management. Specifically, participants will receive opportunities for practical exercises, exchange and discussion on the topics of:
How do we find more fortitude – without being rigid?
How can we be flexible, agile and responsive, thereby getting work done without feeling rushed?
How important is it for us to be well-connected and rooted through relationships?
How can we rise again after the storm has subsided?
What it means to regularly maintain a healthy work/life balance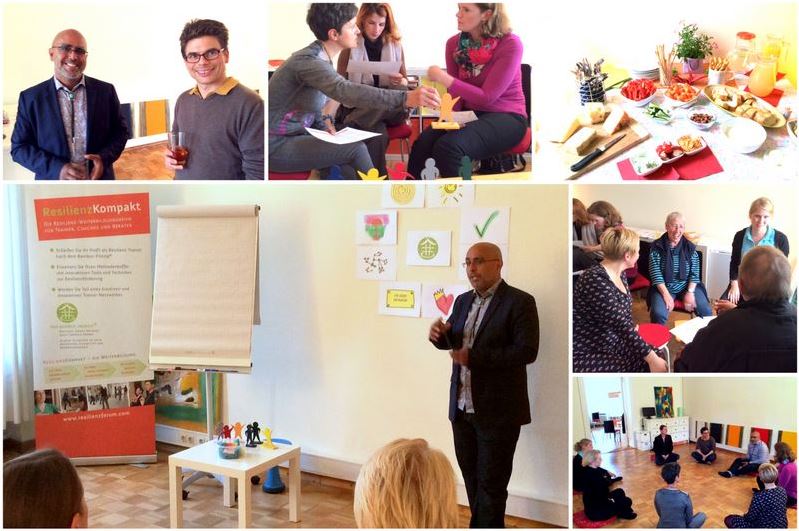 360° Resilience Facilitator Basics Online-Certification
12 Modules from 03. August – 08. September:  This online certification for Leaders, Coaches and Trainers offers you an introduction to our 360° Resilience facilitation process in 12 sessions. You will learn the research our method is based on. Using interactive exercises and tools, you will experience how you can use the Resilience Circle Training based on the Amann Bamboo Principle®.

Bamboo Resilience Training Takeaway
The Training Days offer participants multiple interactive activities, focused exercises, and plenty of opportunities to see how they can apply their learnings to their daily routines. Accompanying their training, participants take away:
a resilience workbook
a one-pager with theresiliencecircle visual key
a personalresilience-activity tracker to encourage bringing specific practices into their everyday work
post session documentation highlighting the specific experiences of the training days
each participant receives an individual access to the electronic version of the 135 page Haufe Pocket Guide "Resilience" by Ella Gabriele Amann.
Resilience Leadership Exchange
with Tor Carberry & Guests
every Wednesday, 7.00 – 8.30 pm Berlin time (UTC: 17:00)
How do we perform in times of crisis?
Even in these times of COVID-19 the good news is: We can bring out our strengths to become change experts and crisis managers in the world. Resilience – the resistance to crises and burdens – is natural expertise within us, waiting to be developed. The question is how can we as leaders create working conditions for ourselves and those we lead in which we optimally develop our natural potentials into applied resilience?
What keeps you healthy and motivated?
What makes you stronger and more creative at work?
How do you balance expectations and reality?
You are invited to join us Wednesdays from 7.00 to 8:30 pm Berlin time (UTC 17:00) on Zoom to learn, share, and grow. The need for leadership skills is obvious in these times. We check our egos at the door (as much as possible) and meet to exchange our challenges and expertise. Everyone is welcome, as we are all leaders, either explicitly or implicitly, of ourselves and the people around us. Each session evolves based on the participants, what they want to learn, and what they want to offer.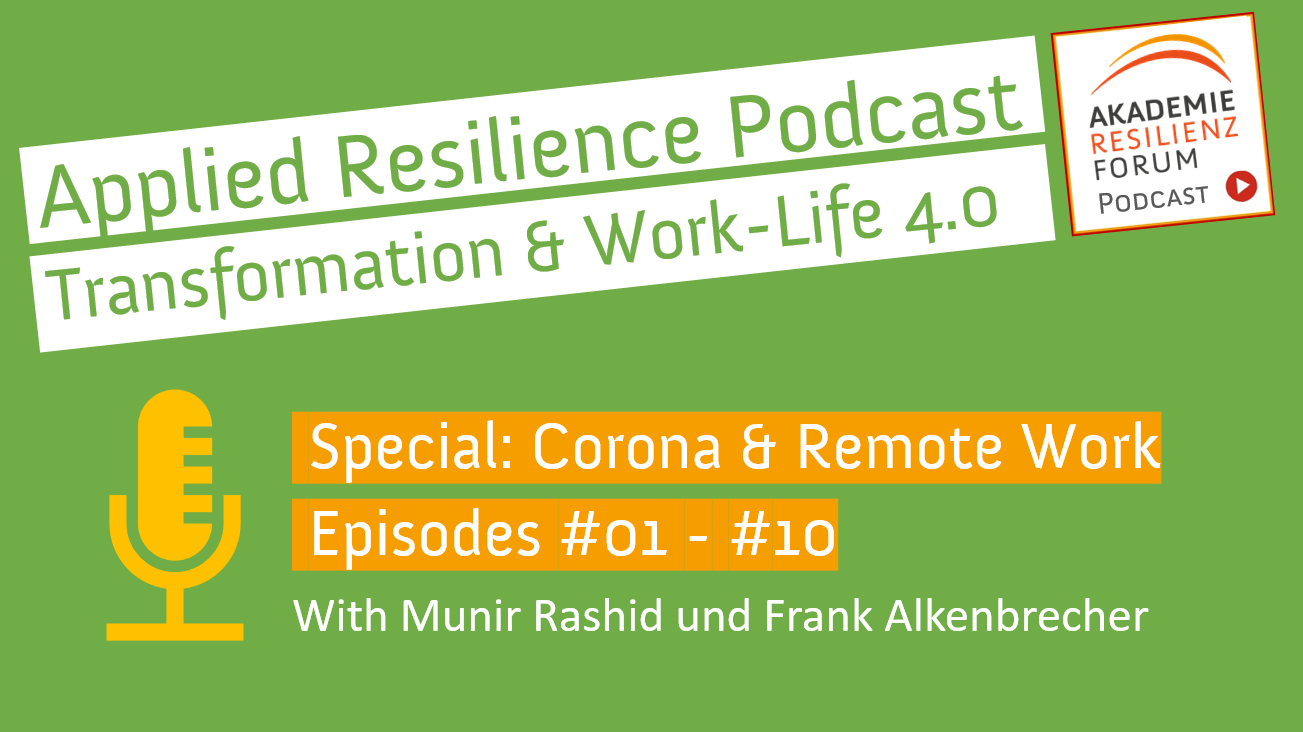 Resilience, Corona & Remote Work
Podcast with Tor Carberry (formerly known as Munir Rashid) & Frank Alkenbrecher
In this special podcast series, our leadership experts, Tor Carberry and Frank Alkenbrecher, share their insights on resilient ways to provide remote leadership. They deepen the ideas described in the new Harvard Business Review article, "8 Ways to Manage Your Team While Social Distancing" by Timothy R. Clark.
Drawing on their decades of experience in leadership and coaching, they provide specific examples on how to implement the guidelines, provide pragmatism about the obstacles of the new remote work situations, and inspire with their focus on resilient responses and the emergent opportunities in the current situation.
Listen to the whole series
About
Tor Carberry, leadership coach & trainer
Tor Carberry, leadership coach & resilience facilitator, has over 25 years experience in digital transformation and leadership development, including leading the programs in English for the ResilienzForum. Tor has degrees in Computer Science and Leadership, and his many certifications include professional coaching and human performance. He trains his body, mind, and spirit through a mindful practice of contact improvisation.
Frank Alkenbrecher, General Manager and Leaderhip Consultant
Frank Alkenbrecher has been in various leadership positions in the pharmaceutical industry in the US, France, and Germany. Recently, he was the General Manager, Germany, for Zambon, a family-owned pharmaceutical business based in Italy. He has been involved with the ResilienzForum since 2013, is the co-author of a book in German which deals with resilience and leadership, and is a public speaker on related topics.
Resilience Development Program for Leadership and Teams

The world of work is VUCA. It is unpredictable in many areas, increasingly uncertain, complex and ambiguous. Restructuring and change processes are no longer exceptions, instead they are a common experience. Resilience is a requirement for success.
Combating stress in the workplace has become an important part of preventive occupational health policy. In 2011 alone, there were 59.2 million hospital days due to mental stress in the workplace – this represents an increase of more than 80 percent in the last 15 years.
Learn more about your secret of success and our coaching-program
Enjoy our Video-Podcast-Series with Tor Carberry. Learn more about the Bamboo Resilience Training – and let us know if you have any questions or if you want to book a Bamboo Resilience Training or Coaching for you or your team.
Definition of Resilience
The term "resilience" (meaning "elasticity" or "vigour"; from the Latin resilire,meaning "rebound") originates from physics and describes the ability of a material to change shape, then afterwards regain its original form. In general, resilience stands for asystem's tolerance to disruption. The term was embraced by psychologists to describe the humanability to recover from adverse circumstances, failures, grievances and illnesses and to start afresh. Resilience stands for psychological robustness – or in other words, psychological elasticity.
Life crises are overcome and economic problems are conquered.
Similar to our immune system, which protects our body from illness, resilience refers to the immune system of our psyche or soul: it helps us to deal with stress, pressure and crises. A person's or an organization's resilience is, however, not regarded as a permanent state that has always existed and is retained forever, but rather as a life long learning process. Our resilience and thus our powers of resistance can vary from situation to situation and be stronger or weaker depending on the stage of life we happen to be in.
Your secret of success
Find you right leadership- & working style: Everyone has a different balance of energy. It can be ascertained on an individual basis within the framework of special interventions geared towards fostering resilience. The use of a personality profile such as the Human Performance Guide® by SIZE Prozess® is helpful in this respect. It determines the dynamics and balance of energy of different personality styles, recognizes what individual trainers' strengths and weaknesses are, and finds out where they can extract the most energy for their work and private life.
The Bamboo Resilience Circle Training
Learn more about our Program: The resilience circle training, summarized under eight concepts which can be systematically trained and fostered. They include: optimism, acceptance, solutions-focused thoughts and actions, self-regulation, personal responsibility, relationships, shapingthe future, and the ability to improvise. Step by step, a resilience circle training course can help organizations, directors, managers and employees alike to 8 Eight factors that build up resilience.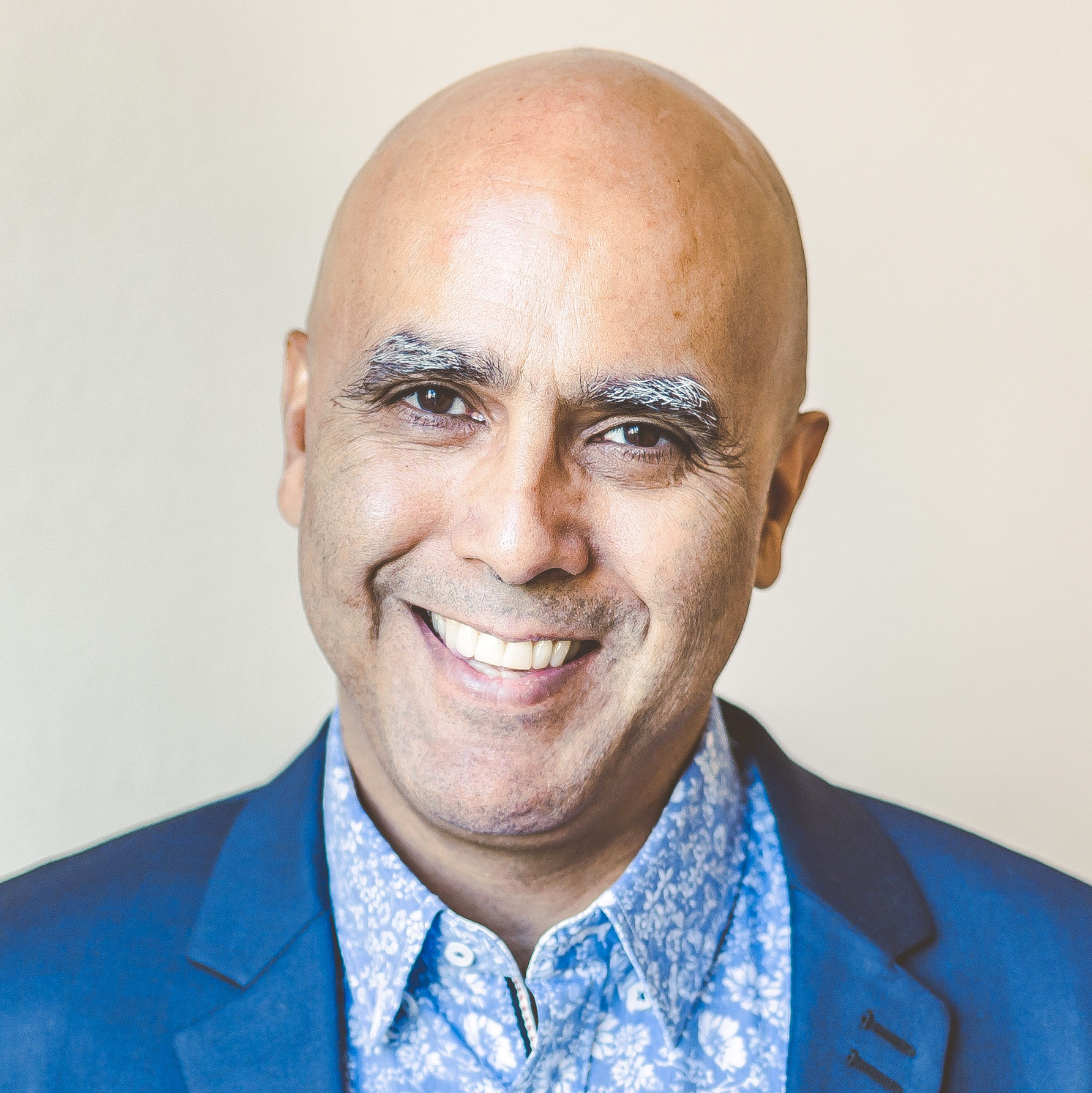 Tor Carberry
Tor started his career in 1987, migrating non-profits into the computer age. Since discovering it is people that make the most difference for success, he works around the globe, as a facilitator, coach, and consultant, applying experiential activities for performance optimization and resilience development. In addition to his academic degrees, he has attended numerous trainings in best practice tools, processes, and systems to facilitate human and organizational development.
Tor Carberry is a certified Resilience-Circle-Teacher and SIZE Process® -Trainer. He leads our Resilience Programs in English for the ResilienzForum Berlin since 2013. Please call for more information.
Frank Alkenbrecher
Resilience Leadership-Consulting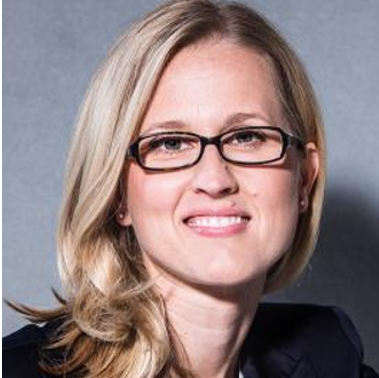 Stefanie Bay
RZT® Practitioner, Resilience-Facilitation, Team- & Leadership-Coaching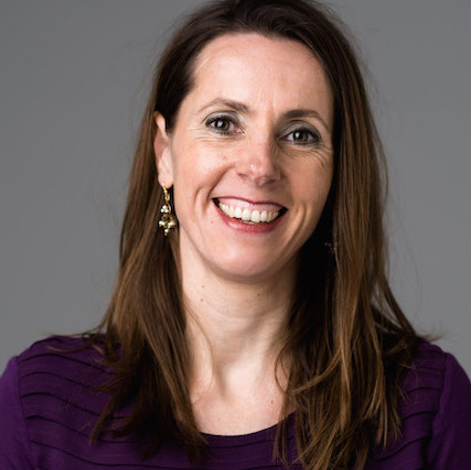 Ariane Fuechtner
RZT® Practitioner, Resilience-Facilitation, Coaching, Traumatherapy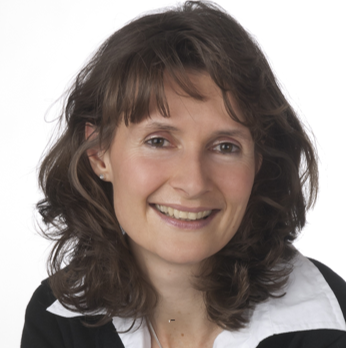 Bettina Bonkas
RZT® Practitioner, Resilience-Facilitation in English
"The two day Resilience Program gave me a deeper understanding of my ability to cope with stress and pressure at work. I took home a lot of simple and effective tools to build up more confidence and self-esteem. Thanks!"
"Wir konnten das Resilienz-Team-Coaching mit SIZE Prozess gleich zweisprachig machen! Das war großartig. So haben wir die interkulturellen in unserem Team noch besser verstanden und in nur zwei Coaching-Sessions unsere Arbeitsorganisation enorm verbessern können. "
"Two intensive and wonderful interactive days – we learned a lot and had a lot of fun at the same time. Munir Rashid really walks what he talks! His teaching is inspiring and he gave us a lot of examples and tips to apply the ideas of the bamboo resilience training to our everyday work and life!"